On August 9, several people in Sequoia Park in Los Angeles looked up in the sky and spotted what appears to be a
flying humanoid
. Three witnesses also caught the thing on video.
Whatever the thing is, if it is real, it is flying and certainly looks like a human shape. On Mysterious Universe, Paul Seaburn says it appears to be in some sort of space suit. To me it kind of looks like the
Marshmallow Man from Ghostbusters.
What do you think? Is it a real flying humanoid? An alien in a space suit? Or a hoax?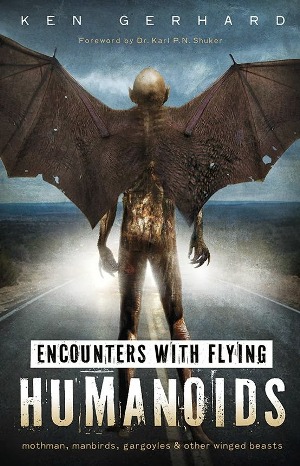 For more on Flying humanoids, be sure to check out Ken Gerhard's excellent book by clicking the first link.